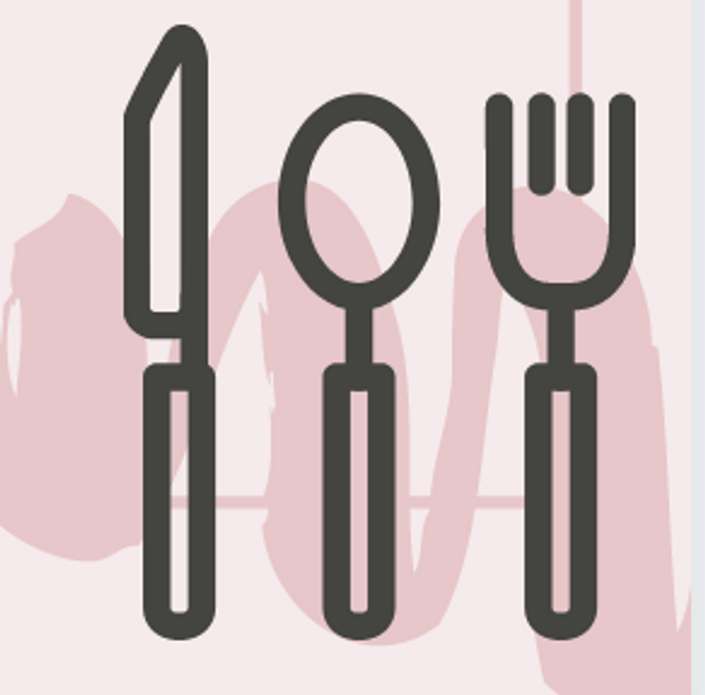 Simple Skin Healing Recipes
Quick & easy recipes that promote clear, healthy, and youthful skin. Recipes that will make healthy eating enjoyable and sustainable!
Perhaps you...
Are utterly confused with what to eat for clear and glowing skin?

Feel like you don't have the time to cook?

Find yourself eating out or ordering takeouts most nights of the week (so many reasons why this is a problem!)

Feel like eating for clear skin has to be this incredibly difficult chore (especially if you are also cooking for your family)?

Feel like a skin-clearing diet must be basically munching down endless salads and creating Instagram worthy meals?
NO, far from it!
Cooking delicious meals doesn't have to be complicated or involve a dozen ingredients each time.
Knowing what to do and having a small set of highly customizable recipes (that you can easily memorize and prepare for) can save you SO much time and money, too!
In the long run, if you don't enjoy the food you are eating, you are bound to "fall off the wagon", and only feel frustrated.
If you have this distinction in your mind that there is a diet for clear skin and a SEPARATE diet full of yummy foods, I have good news! They can be one and the SAME!
Before you go on trying various protocols, supplements, and fad diets that cannot be sustained long term, how about trying to eat as our great-grandmothers would first?
Why are we so confused about what to eat?!
That's no surprise actually, science isn't settled either!
Whatever your stance on nutrition, you will find some kind of science to support it.
Unfortunately, so much of nutritional science is flawed, presented out of context, and riddled with conflict of interest and various agendas. Yes, there is even scientific evidence that confirms this!
So, what to do?
We need to go back to a foundational truth. Is there even such a thing when it comes to nutrition?
Luckily, yes!
It is evolution. Evolution isn't just a theory. Like gravity, it is invisible but has withstood endless scrutiny and attacks. It is well established by an enormous body of evidence from many different fields.
As brilliant genetics researcher Theodosius Dobzhansky once said: "Nothing in biology makes sense except in the light of evolution".
And there is no part of nutrition that also isn't part of our biology!
As a molecular biologist and former scientist of 10 years, intimately familiar with the principles of evolution, I cannot see a scenario where the foods that have been with us for millions of years are suddenly unhealthy for us.
Put differently: The very foods we have evolved with are the ones healthiest for us, precisely BECAUSE we have evolved eating them and are adapted to them.
Therefore, common animal models in nutritional science like mice, rabbits, chimps, or gorillas are NOT helpful because there are tremendous differences in our digestive systems. Example: Chimps are closest to us evolutionarily and they can digest cellulose while humans CAN'T.
We have evolved from these stages in evolution, and our (human) digestive system reflects that.
Once upon a time, we didn't need government or nutritionists to tell us what to eat.

Call me crazy, but it was COMMON SENSE.
It included:
Eating all food groups, properly prepared (NOT including "foods" invented in the last century, like industrial seed oils)

Not eating just muscle meats (which is a modern "invention" and a rather wasteful one), but also gelatinous cuts of meat

Cooking from scratch and using just whole foods. You don't need to be perfect, but the great majority of your diet needs to be whole foods

Eating seasonal and local

Making recipes that you enjoy and that don't feel like a chore!
Working with hundreds of clients in the past 6 years, I have come to realize just how much a good, nourishing diet is important for clearing up the skin, but also what NOT to do!
So, if you found yourself trying any of the following:
1. Vegan (whether you eat a whole foods diet or also include meat and milk alternatives, the latter being more problematic, but also a super "clean" vegan diet is also often problematic due to a number of reasons)
2. Keto
3. Intermittent fasting (and coffee on an empty stomach, which is a hormonal NO-NO!)
4. Juice cleanses
5. Food sensitivity testing (if you have done it before fixing up your diet)
I have some hard truth to share: All that effort, as difficult as it probably was, was likely not useful at all!
My most successful clients eat a balanced diet of a variety of REAL, nutrient-dense foods, and they treat themselves when they want to!
If what you do most of the time works, you don't need to worry about the occasional cheat day.
What if you could...
- Learn which foods are the most common acne triggers so that you can gradually replace them with skin healing foods
- Have a set of yummy and ridiculously easy to make recipes that ALSO support metabolism and clear skin? Recipes most of which require 5-10 min prep time or only 30-40 min from start to finish and are easily customizable?
- Learn how to easily prepare cheap cuts of meat (and why they are even better than expensive cuts) and save money, PLUS support clear skin in the best way?
- Make meals your entire family will enjoy?
Yes, it is possible, I promise!
Here's what you will find inside this mini-course:
1. 20+ easy recipes in a downloadable ebook, including breakfast, lunch, and dinner, plus side dish recipes that can be paired with other recipes and 2 yummy hot drinks!
Several key recipes are easily customizable to your needs (I also give recipe variations) and foods found locally in your area.
This makes for a total of many more recipes, and most are great for meal prep, too!
To be successful in the long run, it is important not to feel overwhelmed or feel like you need to read through a complicated recipe every time you make it.
This is why I kept recipes to only the BEST and easiest ones! It guarantees success much better than having 100+ complicated recipes to choose from.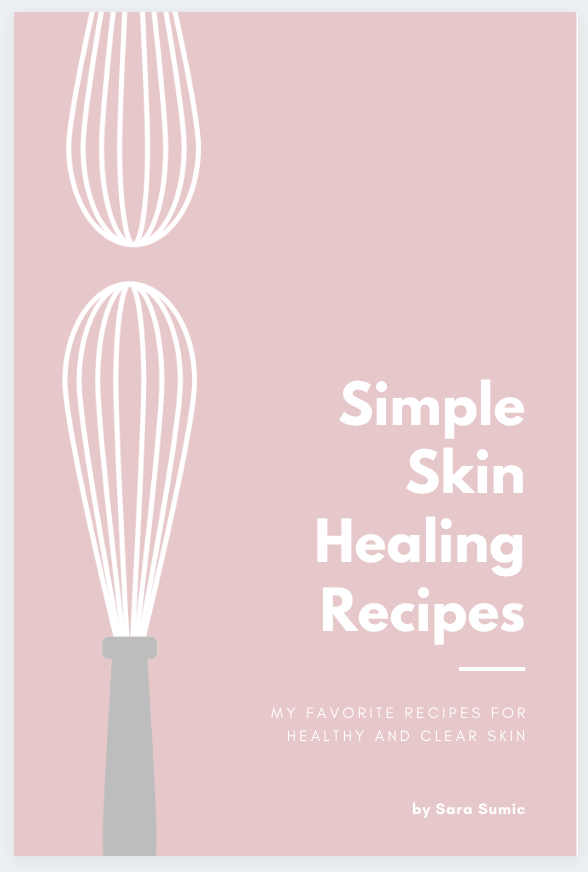 2. Pictures of STEP-BY-STEP of making a recipe (for any recipe involving more than 1-2 steps) so that you have a visual, too! This helps so much to see how to make a recipe. For example (this is about as "complicated" as it gets):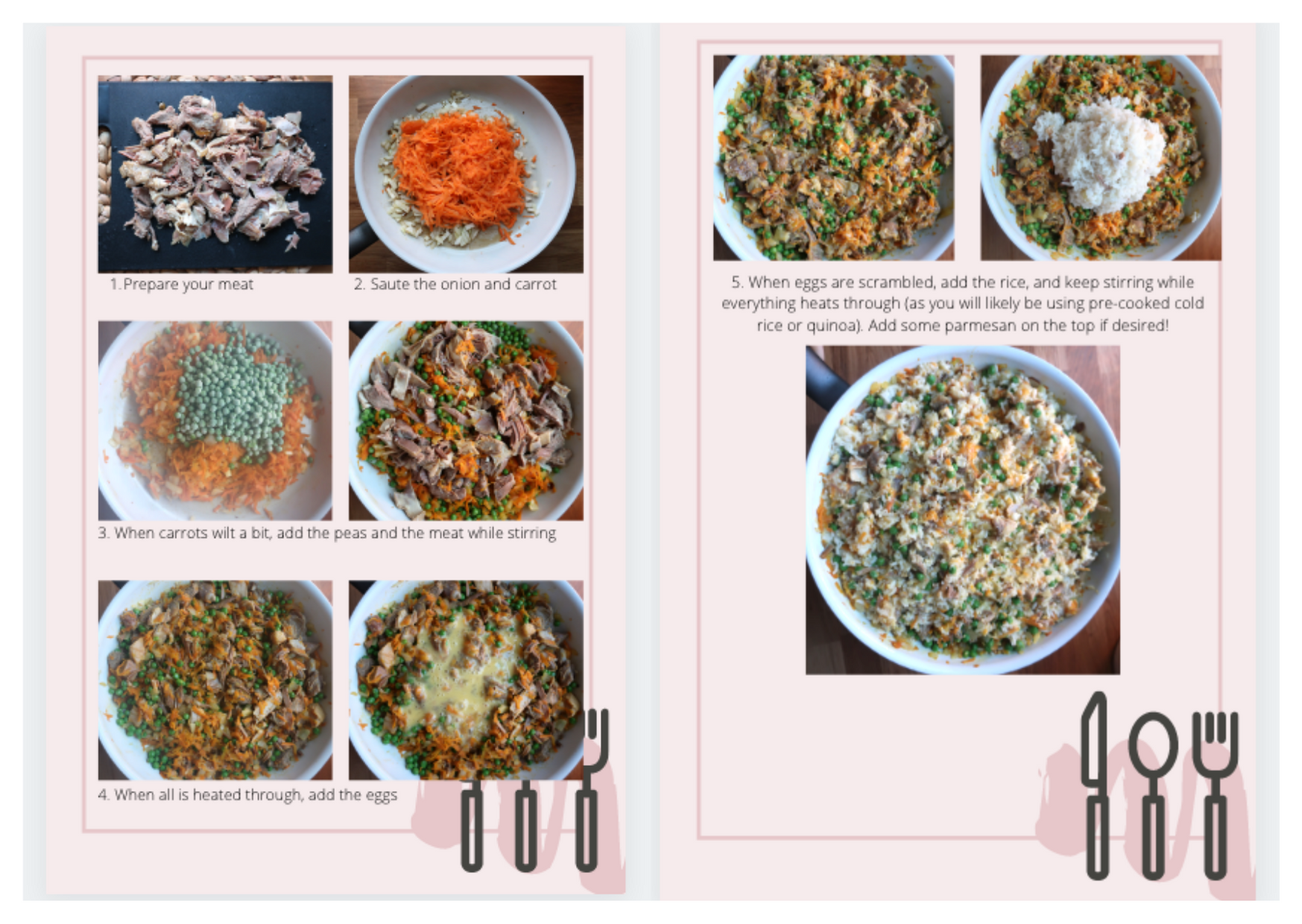 3. Which fats to cook with and which ones are not suitable for high heat, plus helpful pictures of which cuts of meat to go for

4. A separate pdf with a list of common acne triggers to avoid (phasing them out of your diet gradually is fine)

5. Some good snack examples (snacks can totally make or break your diet if you opt for processed foods!)
6. Downloadable shopping list
7. Tips on how to use leftovers from one recipe in another to get the most out of your time and foods you buy

8. Resources that will be continually updated and include:

Links to books for further reading
Links to other recipes online that I recommend and enjoy
Links to my favorite kitchen tools and staples (you don't need much besides a pan, oven, and oven-safe dish to make most recipes)
Links to various online delivery websites that offer high quality foods (so that you can see some examples)
Course Curriculum
SKIN HEALING TIPS + RECIPES
Available in days
days after you enroll
RESOURCES
Available in days
days after you enroll
Some of the first reactions from my dear students and clients!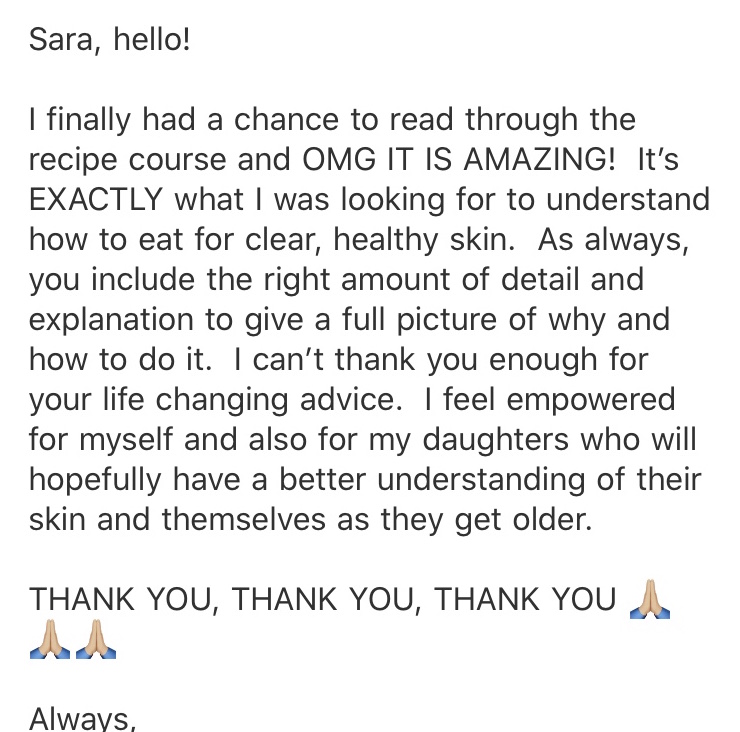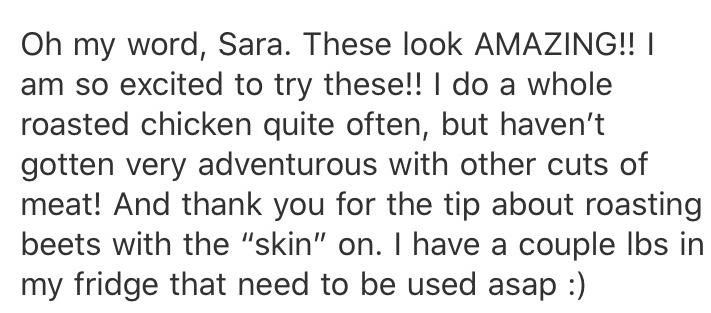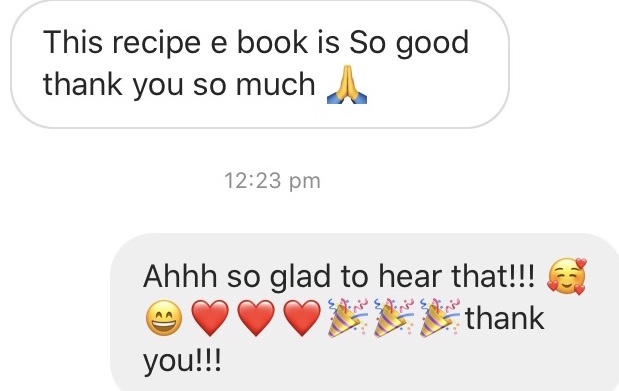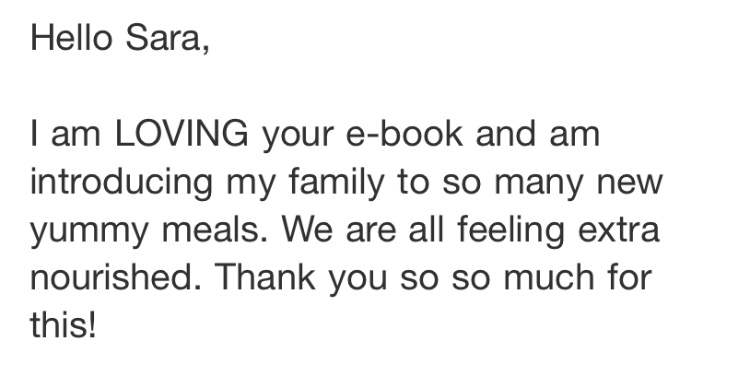 Your Instructor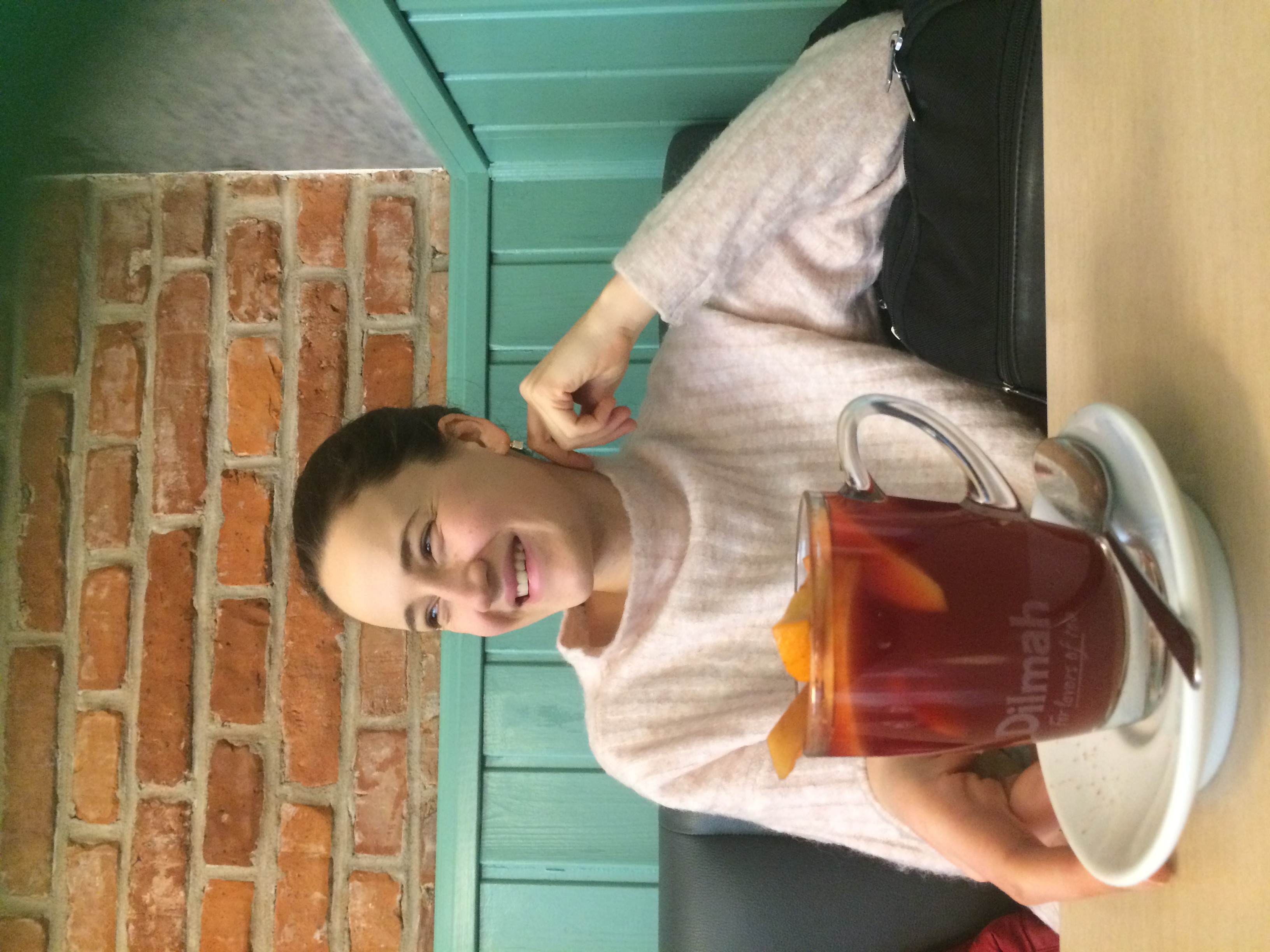 I am a molecular biologist and former scientist of 10 years very passionate about healthy, clear and radiant skin!
Over the past 6 years, I have been coaching hundreds of women (and some men!) with adult acne, helping them get clear skin. I have learned a lot in the process (what works in the real world and what doesn't!), distilling it all into my courses and coaching.
One thing is for sure: A good diet + good skincare routine at the same time give the BEST and quickest results! This is why I now have a course that focuses on a skincare routine (Skin Rebalancing Protocol) and one with super easy, pro-metabolic skin healing recipes.
I sincerely hope I can lend you a helping hand on your skin journey, too!
Frequently Asked Questions
When does the course start and finish?
The course starts now and never ends! It is a completely self-paced online course - you decide when you start and when you finish. You also get lifetime access to all the future updates (like new recipes)! You can easily download all pdfs in the course to your device and have them readily available when needed.
How long do I have access to the course?
How does lifetime access sound? After enrolling, you have unlimited access to this course for as long as you like - across any and all devices you own.
Are the recipes suitable for a vegan diet?
No. There are some vegetarian-friendly recipes, but overall you won't get great value for your money if you don't eat animal products.
Are the foods recommended expensive?
The price of whole foods varies a lot based on where you are, but buying local and seasonal can save you a lot of money! When it comes to meat and other animal products, I highly encourage people to source grass-fed and organic, supporting local farmers and regenerative agriculture in your area. This turns out to be MUCH cheaper when you get the cuts of meat I recommend in the course! Also, I don't have any "superfood" powders and similar nonsense in my recipes, it is just whole foods or very minimally processed foods (like tomato sauce).
Do you offer refunds?
No. Due to the nature of this course and downloadable recipes, once you get them, they are yours.
I am allergic to nuts! Will these recipes work for me?
YES! There are no nuts in the recipes. You can use some nuts or nut butter in your oatmeal if you wish, but that's about it as far as the nuts in the recipes go.